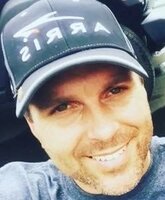 Michael W. Stull
Michael W. Stull, 46 of Hamilton, NJ passed away tragically on September 25, 2022.
Mike was born and raised in Hamilton, NJ and is a graduate of Hamilton High West, Class of 1994. Upon graduation, he started his life long career with Body by Mule.
Mike was passionate about racing and was an avid Yankees and NY Giants fan. He loved spending time at the family home in Upstate, NY. Mike was an active member with the 215 Mopar Family and was responsible for helping raise funds for various charities.
Mike was most proud of his six boys and his granddaughter. His love for his wife, family and friends was paramount.
Son of the late Norman T. Stull, he is survived by his loving wife of 14 years, Milissa Stull, his mother Elizabeth Stull, his six sons Patrick (Skylar), Michael, Joseph, Mikey, Adam, and Alex, his granddaughter Brynlee, brother Steve Stull and his wife Mistie, sister Kim Stull, father-in-law and mother-in-law Thomas and Ann Marie Hanlon, brother-in-law John Paul Tonry, sisters-in-law Michelle Rodriguez and her husband Fred, Amanda Assante and her husband Andre, Coleen Gibson and her husband John, and many aunts, uncles, nieces, nephews, and friends.
Calling hours will be held on Friday September 30, 2022, from 4:00pm to 8:00pm and again on Saturday October 1, 2022 from 10:00am to 1:00pm at Knott's Colonial Funeral Home 2946 South Broad Street Hamilton, NJ 08610. Interment in Our Lady of Lourdes Cemetery will be held privately for the family. In lieu of flowers memorial contributions can be made to Autism Speaks (act.autismspeaks.org). Condolences for the family can be left at www.knottscolonialfuneralhome.com.