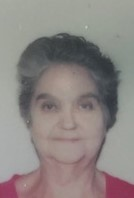 Betty Lou Tindall
Betty Lou Tindall 79 of Trenton passed away March 16, 2019.
Betty Lou has been a lifelong area resident. She was formerly employed by the State of New Jersey.
She enjoyed sports, bingo and Atlantic City.
Wife of the late Robert A. Tindall.
Surviving are her children, Justine Chamberlain of Seaside Heights, NJ.
Robert A. Tindall of Trenton.
Jennifer J. Succi and husband James of Morrisville, PA.
Hope Elizabeth Tindall of Ewing.
Grandchildren, Taylor A. Chamberlain, Nicholas S. Chamberlain, Kyle J. Parriski and Devon Nicole Parriski.
Sister, Barbara Brennan of Prescott, AZ.
Many nieces and nephews.
Funeral services will be private for the family.
Interment will be in the Veteran's Memorial Cemetery, Arneytown, NJ
Arrangements are by Knott's Colonial Funeral Home.