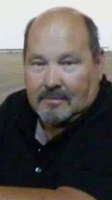 David Bercy
David Bercy 61 of Mercerville passed away December 26, 2018.
Mr. Bercy was born in Trenton and has been a lifelong area resident. A graduate of Hamilton High School West, Class of 1975.
David was a mechanic by trade and worked at many dealerships over the years, and most recently was the owner of the Hamilton Square Care Care.
His hobbies were cars, chess, flea markets and racing, computers and playing pool.
He was the former president of County Street Hockey Association.
David was a very caring person, he loved his family as much as they loved him. He was a big character with a really big heart.
Son of the late Louis and Theodora Bercy.
Brother of the late Louis Bercy Jr.
Surviving are his loving and devoted children, Daughter Shanna Bercy of Amsterdam and Son David A. Bercy of Marlton, NJ.
his loving and devoted wife Brenda Bercy of Bordentown.
his brother and sister in law Robert W. & Celeste Bercy of Springfield, NJ.
sister in law Irene Bercy of Hamilton.
loving fiancé Elizabeth O'Shaughnessy and her children Katie and Mary of Mercerville.
Many nieces, nephews and cousins.
Funeral services will be 11:00am Monday at Knott's Colonial Funeral Home, 2946 South Broad St. Hamilton.
Father Matt Tucker will officiate.
Interment will be in Holy Cross Cemetery.
Relatives and friends may call Sunday from 4:00 to 6:00pm and Monday 10:00 to 11:00am at the funeral home.