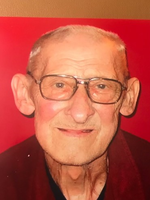 Charles M. Kozak
Charles M. Kozak 78 of Hamilton passed away peacefully February 24, 2018.
Mr. Kozak was born in Uniontown, PA. He is retired from United States Steel, Fairless Hills, PA. after over 30 years of service.
He is a United States Army Veteran.
A former member of the Fairless Hills, Elks Lodge.
A parishioner of St. Raphael-Holy Angels Parish.
He enjoyed vegetable and flower gardening, small game hunting, auto and mechanical work and tinkering around in his garage.
He also enjoyed Polka, Blue grass and Classic country and 50's music and classic cars.
Son of the late Joseph Kozak Sr. and Veronica Zericheck Kozak
Brother of the late Emil Kozak, Joseph Kozak Jr., Josephine Novak and Jeanie Kozak, all from Pennsylvania.
Surviving are his wife of 57 years Alice Shust Kozak.
His children, Stephanie and Paul Collins of Hamilton,
Donna Novak and late husband Raymond of Conway, SC.
Pamela and David Kelty of Hamilton.
His grandchildren April Novak of Conway, SC and Kevin Kelty of Hamilton, NJ.
His brother Daniel Kozak of Levittown, PA.
Sisters Ceil Vitti of Yardley, PA. Marie Egnot of Little Summit, PA.
Many Nieces and Nephews.
Funeral services are private for the family. Interment will be in Brig. General William C. Doyle Veteran Cemetery.