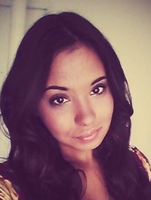 Alexa H. Shelmet
Alexa Hope Shelmet
Alexa Hope Shelmet, 26, of Port St. Lucie, Florida passed away at Duke University Medical Center, Durham, NC.
Alexa was born in Trenton and has been an area resident until moving to Florida 3 years ago.
A graduate of Nottingham High School where she was a cheerleader. She also attended Mercer County Community College.
Alexa was predeceased by her parents, William A. Shelmet and Sharon L. Angeloni Shelmet.
Her sister Desiree Shelmet.
And her paternal grandparents William A. Shelmet and Regina Zuccarello Shelmet.
She is survived by her maternal grandparents John and Flora Angeloni of Hamilton.
Her uncle Jeffrey Angeloni of Hamilton.
Her Aunt and Uncle Lisa and John Herold of Lawrenceville.
Cousins, Anthony Herold of Ewing and Danielle Herold of Hamilton.
Godmother Anita Earley Bogdan.
Godfather Mark Abbott.
Her dearest friend Bonnie Cook.
Her devoted boyfriend Jarret Adamo.
Her most precious canine companion- Zoey.
Several great Aunts, Uncles, Cousins, other relatives and special friends.
Relatives and friends are invited to visit with her family and friends Monday 5:00 – 8:00pm at Knott's Colonial Funeral Home, 2946 South Broad St. Hamilton.
A Prayer service will be at 6:00pm
Entombment will be private for the family at Greenwood Cemetery.
Memorial contributions may be made to www.gofundme.com/help-lay-our-angel-of-hope-to-rest